MOABA is an organization founded to support and promote scientific research on basic principles of behavior and the effective and ethical application of those principles.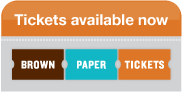 2020 MOABA Virtual Conference Schedule
Friday, October 16th – Friday, November 20th
Schedule is tentative and subject to change. Please note: Ignite presentations are separate from invited presentations and will be included at the end of the invited presentations to highlight the work and voice of local behavior analysts in lieu of poster sessions. All sessions are included in registration. In order to acquire BACB CE for individual sessions, those sessions must be attended in full. 

Ignite presentation: The 3 Point Revolution: A Behavioral Economic Perspective on Athlete Behavior Change

Ignite presentation: Service Dog Training: Using the Principles of Operant Conditioning with the Dog & Client/Handler
Update! 12:30 PM - 1:30 PM CST
Friday, November 13, 2020
Friday, November 20, 2020
Congratulations to our newest board members elected at our 2019 conference.
Jennifer Weyman
President Elect (2020)
Dr. Jennifer Weyman is a Board Certified Behavior Analyst and a Licensed Behavior Analyst in the state of Missouri. She started working with individuals with autism spectrum disorder and related intellectual disabilities while earning her Bachelor's degree at University of Florida. She received her Master's degree in Human Service Psychology from University of Maryland, Baltimore County while working at Kennedy Krieger Institute and she earned her Ph.D. in Applied Behavior Analysis from University of South Florida. She is currently an Assistant Teaching Professor in the Department of Special Education at University of Missouri and she supervises Master's level students in both clinical and research settings at the Thompson Center for Autism and Neurodevelopmental Disorders. She is passionate about mentoring students working toward their certification in behavior analysis and using Applied Behavior Analysis to improve the lives of children with autism spectrum disorder and their families. Her research and clinical interests include functional analysis, treatment of severe problem behavior (e.g., aggression, self-injury) and restricted and repetitive behavior.
Alan Lowe
Student Representative (2020)
Alan Lowe is a current graduate student at the University of Missouri. Alan obtained his undergraduate degree from the University of Missouri in Health Science in the School of Health Professions. During his time there, he was introduced to Applied Behavior Analysis from a colleague who was already associated with the Thompson Center for Autism and Neurodevelopmental Disorders. As an undergraduate, Alan was employed by Blue Sprig, formerly known as Thrive Autism Solutions. Alan completed a little over a year with experience in Home Based Interventions and Center-Based treatment before applying to the program at the University of Missouri. Upon Undergraduate graduation, Alan went to work at the Thompson Center for Autism and Neurodevelopmental Disabilities in the ABIS division part-time, working primarily in EIBI. Alan is currently working on getting his graduate degree in a Master of Science in the Department of Special Education with an emphasis in Applied Behavior Analysis. Alan plans on sitting for his boards to become a Board Certified Behavior Analyst in the late spring of 2021. Alan's primary interest in research involves non-punishment procedures such as Differential Reinforcement of Low Rates and comparing the effectiveness of spaced responding, interval, and full session DRL arrangements.